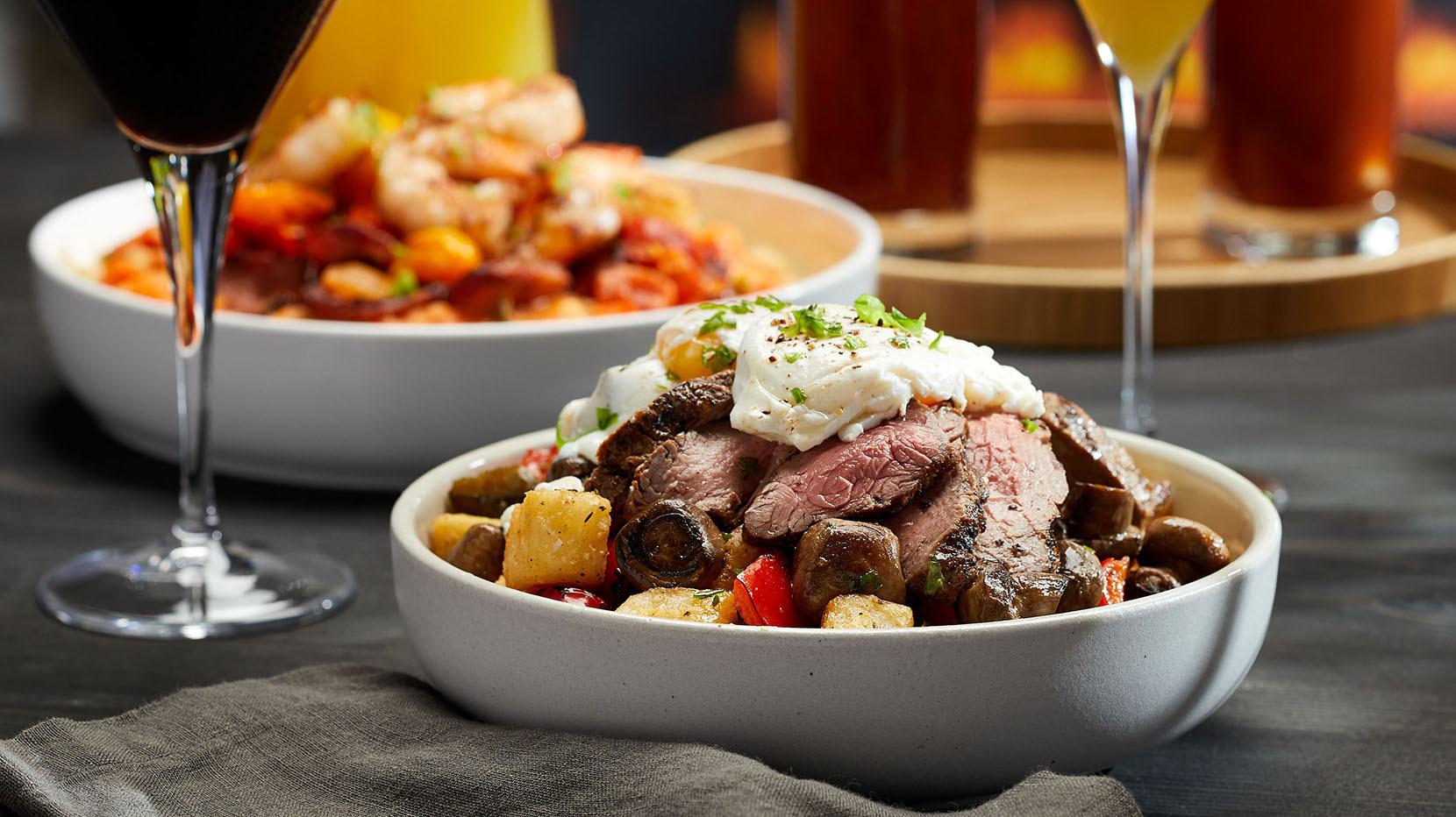 Overland Park
Weekend Brunch
Available Saturday & Sunday beginning at 11AM
Corbin Park 6601 W. 135th Street
Overland Park, KS 66223
Entrees
Steak & Egg Bowl*
Wood grilled tenderloin / poached eggs / roasted potatoes / mushrooms / tomatoes / creamy horseradish sauce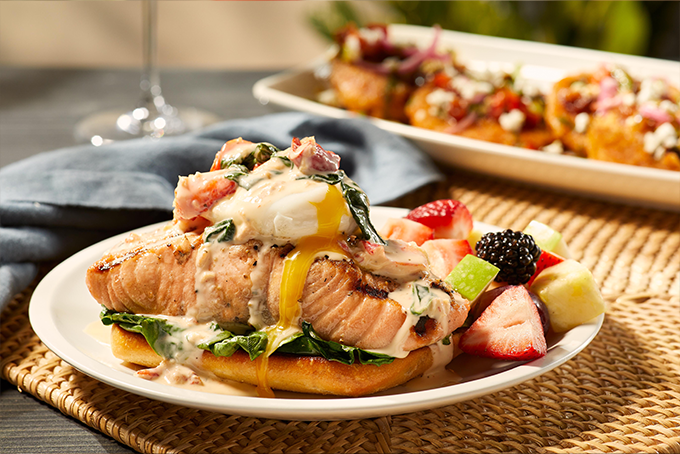 Grilled Salmon Benedict*
Wood grilled salmon / toasted focaccia / sautéed spinach / poached egg / lobster fondue / served with roasted breakfast potatoes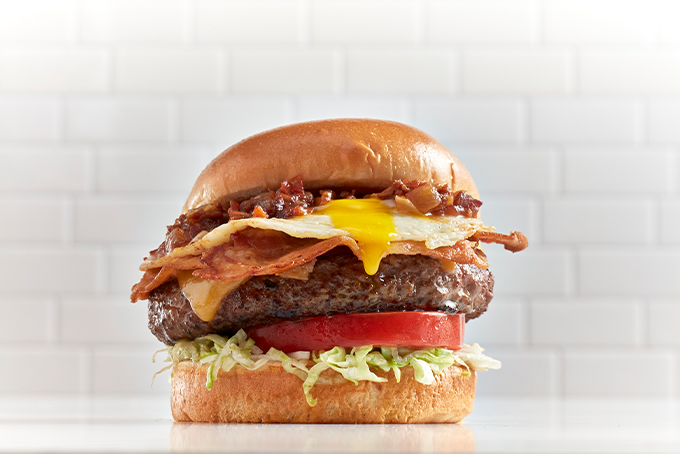 Brunch Burger*
Wood grilled burger / sharp cheddar / applewood-smoked bacon / lettuce / tomato / fried egg / bacon jam / side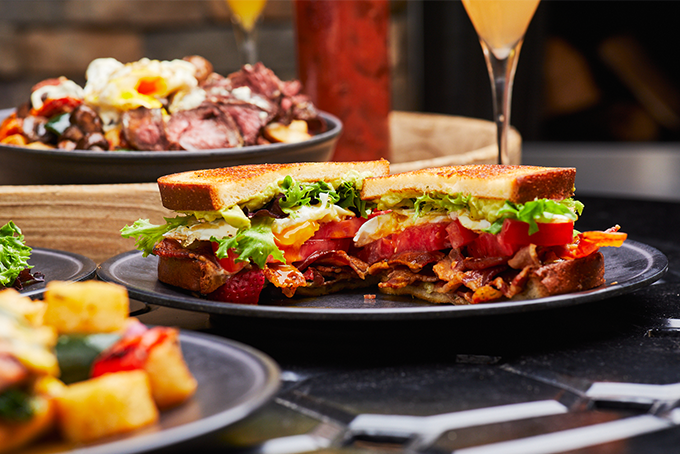 Bacon & Egg Brioche
Toasted brioche / cilantro mayo / spring mix / tomato / avocado / applewood-smoked bacon / fried eggs / side
Shrimp & Grits
Shrimp served over stone-ground cheddar grits with andouille sausage and finished with Cajun gravy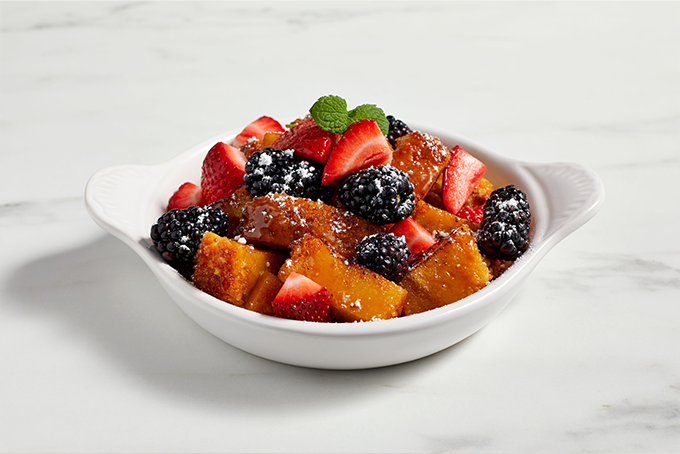 Baked French Toast
Brioche / caramelized cinnamon custard / applewood-smoked bacon / fresh berries / powdered sugar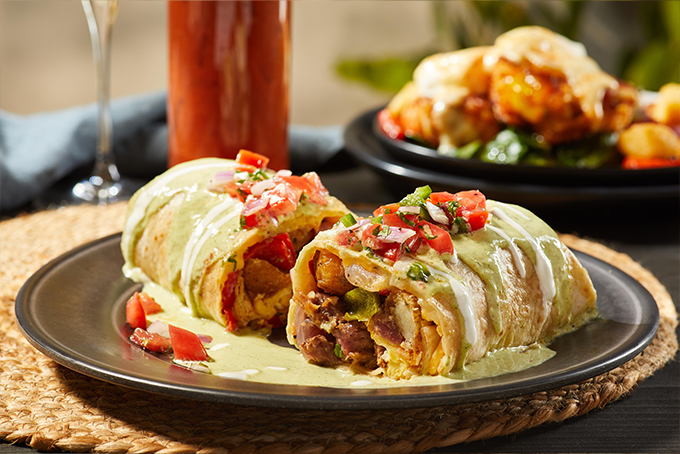 Smothered Tenderloin Breakfast Burrito
Wood-grilled tenderloin / cheesy eggs / potatoes / charred onions and peppers / green chile cheese sauce / sour cream / fresh pico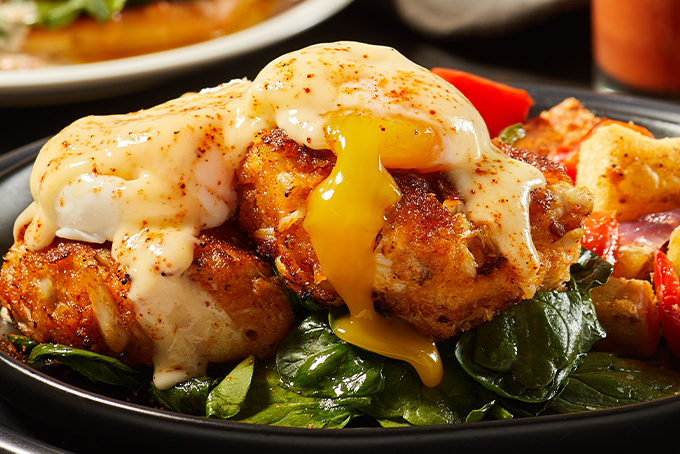 Crab Cakes & Eggs
Jumbo lump crab cakes / 2 poached eggs / sautéed spinach / Hollandaise / choice of potatoes, fresh fruit or cheesy grits
Brunch Cocktails
The Hail Mary
Absolute Peppar Vodka with housemade bloody Mary mix and a top-shelf garnish featuring candied bacon
Espresso Martini
Caffè Borghetti Espresso Liqueur / vodka / espresso elixir / shaken and served up
Peach Bellini
Cointreau / peach elixir / orange juice / sparkling wine
Red Stiletto
Appleton Estate Rum / strawberry elixir / lime juice / Angostura Cocoa bitters / sparkling wine
Alex's Fresh Lemonade
For every Alex's Fresh Lemonade purchase, $1.25 will be donated to Alex's Lemonade Stand Foundation to fight childhood cancer. Thanks to your generosity, we've donated more than 3.5 million dollars since 2012!
If you have certain food allergies, gluten sensitive or other dietary needs, please ask to see a manager.
2,000 calories a day is used for general nutrition advice, but calorie needs vary. Additional nutrition information available upon request.